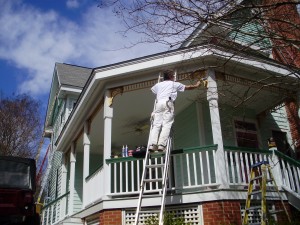 Eric Levinson Painting Company is a locally owned and operated Business, serving the Greater Raleigh, NC area for over 35 years with a reputation for 100% American Craftsmen. We are well known for providing highly experienced, 100% American Craftsman Painters as well as Pressure Cleaning services. We offer our dedicated Professional Carpenter for repairs and other aspects of home improvement, handling all types of interior & exterior carpentry & minor repairs like rotten wood trim, window sills & siding replacement.
We are very excited and honored to announce that we are the most highly Decorated 5 STAR REVIEW Painting Company in Raleigh, NC and in the State of North Carolina in years 2009 – 2018! Try the Eric Levinson Painting Company Experience for yourself & see why we are among the finest Painting Companies in the Raleigh, NC area and see what makes these elite Raleigh Craftsman Painters so very Special!
Our high-end Painting Company Services and select Professional Painters along with our recommended Home Repair Professional will have your house looking great!
We are proudly among the best sources for interior and exterior 100% American Craftsmen Painting in the Raleigh area. Our seasoned Professional Painters truly pride themselves in Quality workmanship and thorough preparation, while maintaining reasonable rates!! There simply are no better Painting Companies or Painting Contractors in Raleigh, NC than the Eric Levinson Painting Company!
High-end Professional interior and exterior house Painting team with our recommended experienced Carpentry home repair Professional and knowledgeable Pressure Washing are just some of the premium services offered by the Eric Levinson Painting Company! Always Quality driven, steadfast and true!

Our Specialties include: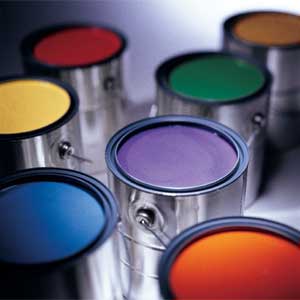 Interior and exterior Painting

House and Small Businesses

True Craftsman detailed Brushwork

Superior & unequaled preparation & clean up

Skilled 25+ year Professional Sprayman

Professional Carpentry with repairs

Weather proofing & Power Washing:

Fence and deck surfaces

House and Businesses

Bricks,vinyl,other sidings

Walkways and driveways
One of the most reputable & established Painting Contractors in Raleigh NC

One of Raleigh NC premier Painting Companies
2009 – 2010 Most Highly Decorated "

5 STAR REVIEW

" Painting Company in Raleigh NC and in the State of North Carolina!
2011 – 2018 Most Highly Decorated "

5 STAR REVIEW

" Painting Company in Raleigh NC and in the State of North Carolina!
Again still leading the Raleigh NC Painting Contractors Industry in customer Satisfaction!